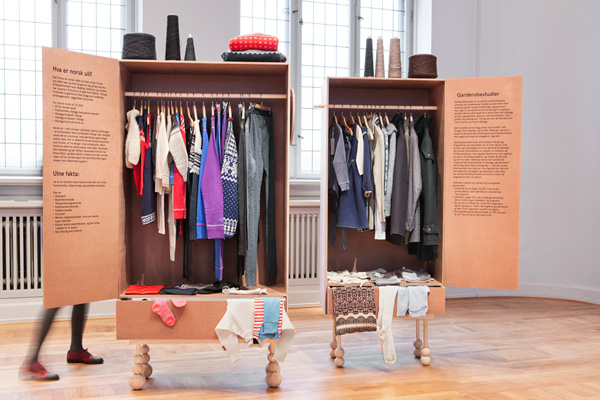 The result of the wardrobe research is visualised in specially designed closets.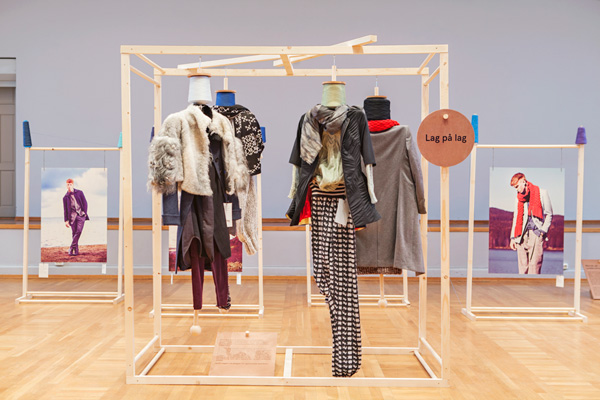 Mannequins designed as spindles.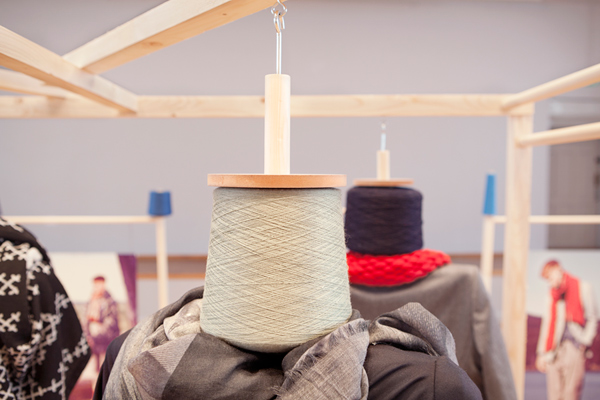 Detail from the hanging mannequins.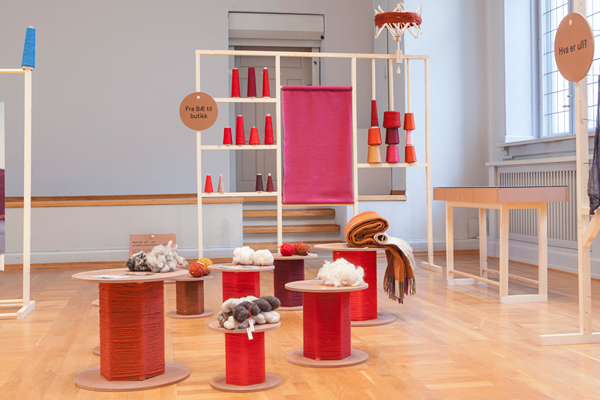 Each spool represents a significant player in the Norwegian wool industry.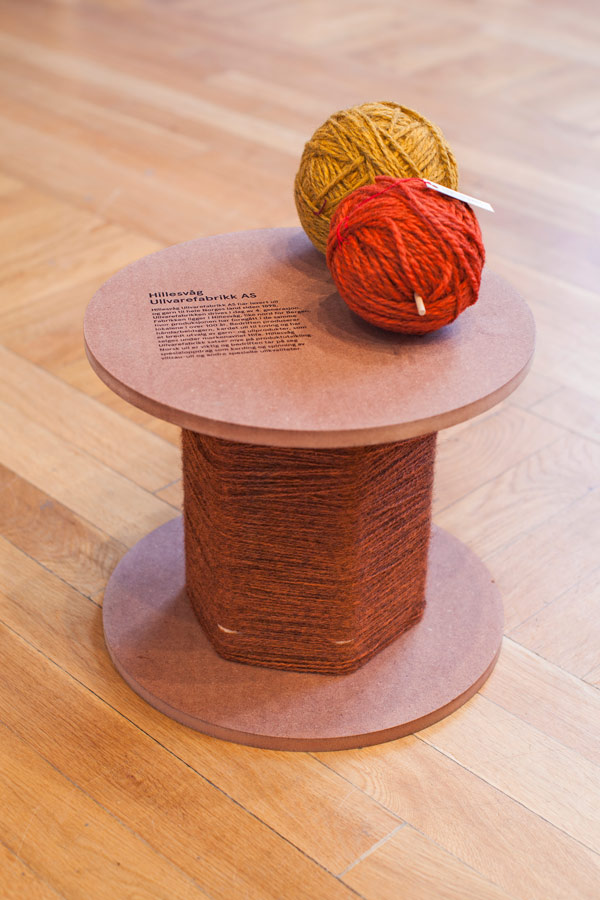 A spool displaying facts from the wool factory Hillesvåg Ullvarefabrikk.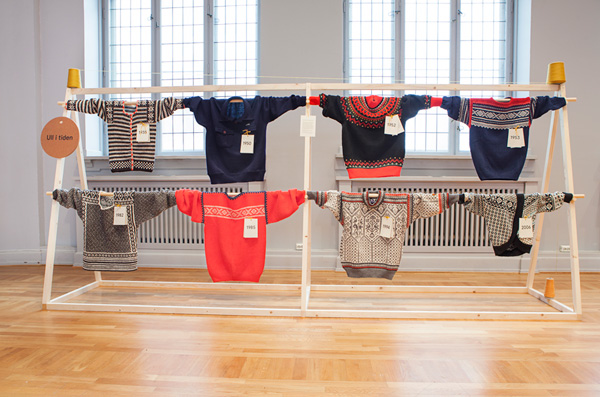 Eight significant sweaters from the Norwegian knitting tradition.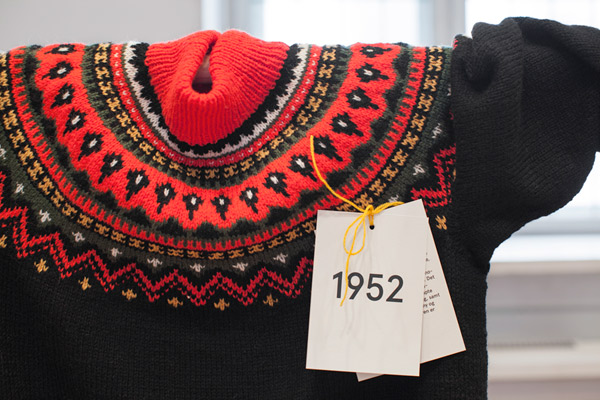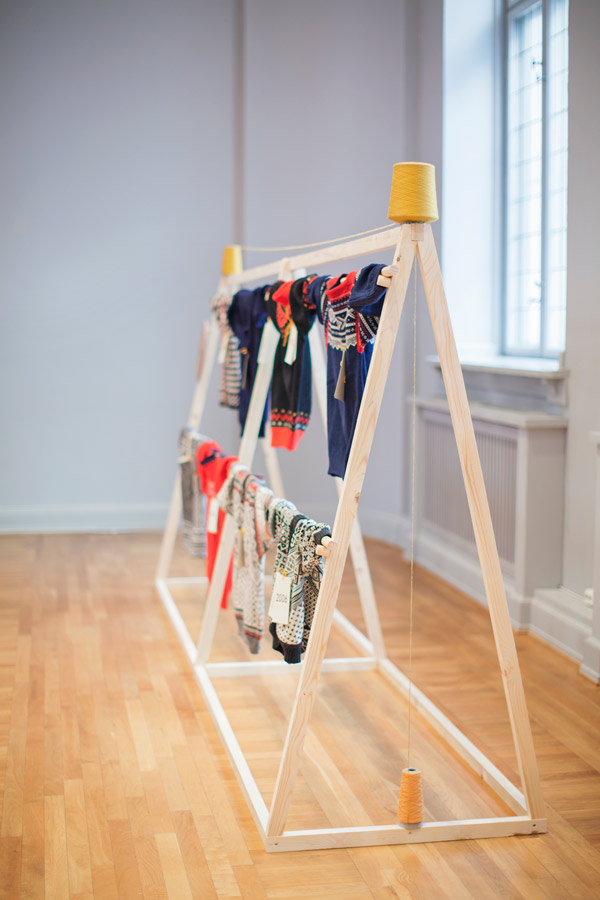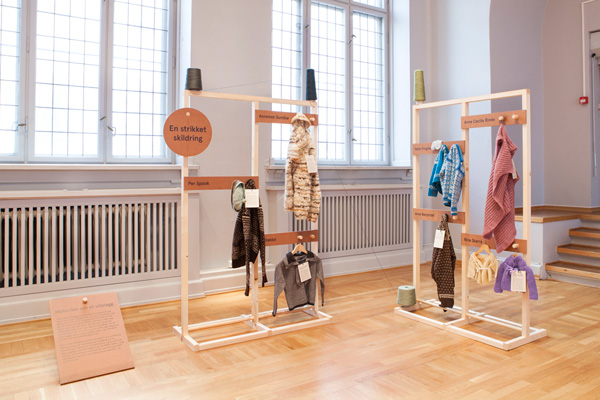 Seven designers tell the story of their favourite wool garment.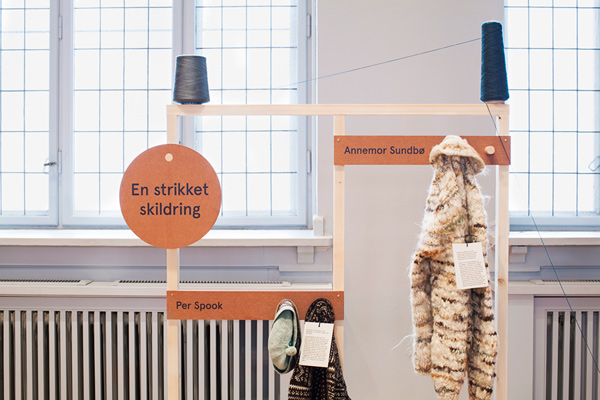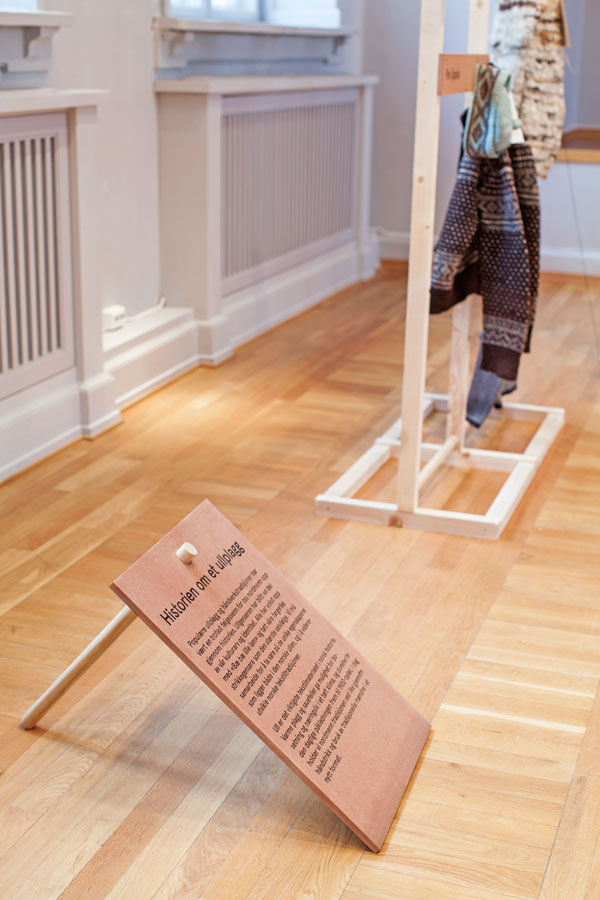 Signage, printed on MDF.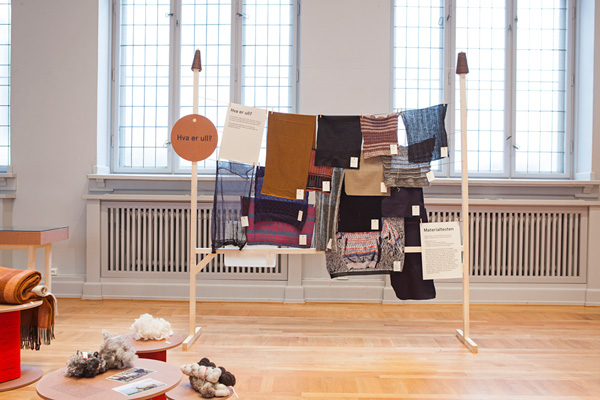 An interactive station where visitors can guess if the textile was cotton or wool.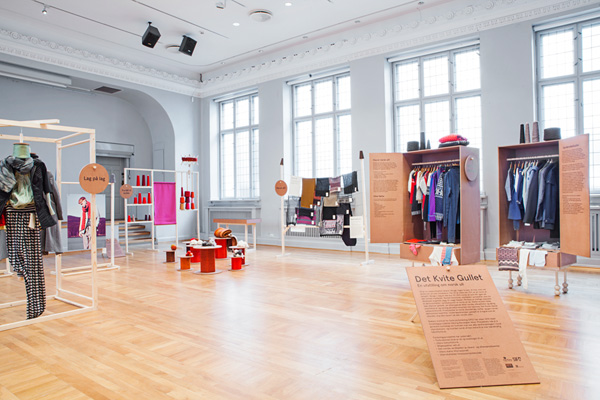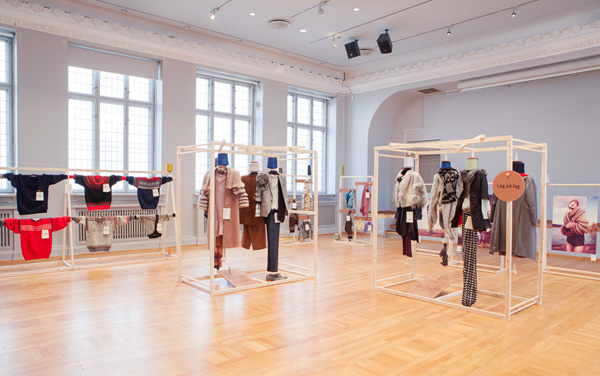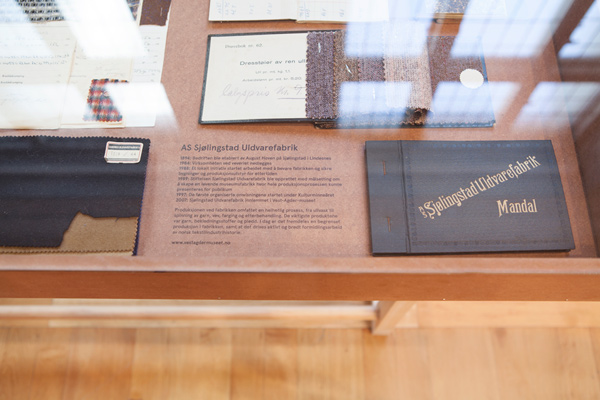 Details from the Archive display box.